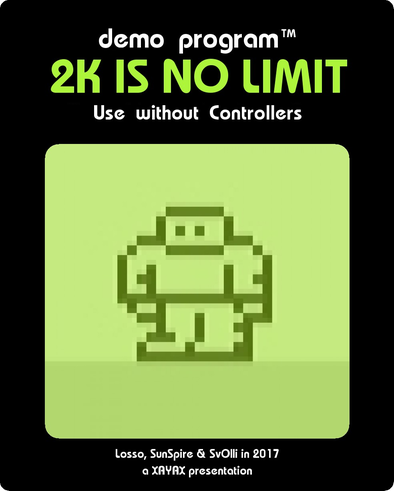 2k Is No Limit - An Atari 2600 VCS Demo
---
Release: Deadline 2017, 1st place in oldschool platforms compo.
---
Credits
Sunspire:

music (using TIA Tracker)

SvOlli:

code and all the rest
This is a reimplementation and paying homage to Losso's wonderful Amiga OCS demo 1k is no limit.
---
Instructions
Press and hold the firebutton of the joystick of the left player to delay the start of the video. The demo then starts once the firebutton is released. This only works in the first frame after powering on. After about one minute of playtime the demo then loops every 20 seconds.
Note: This demo is SuperCharger compatible.
---
Discussion
---
Screenshot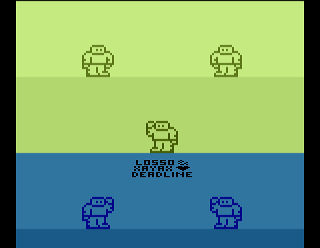 ---