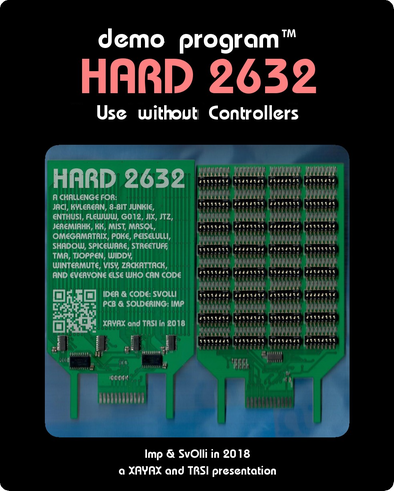 Hard 2632 - An Atari 2600 VCS Hardware Demo
---
Release: Deadline 2018, 1st place in wild compo.
---
View in emulator running in web-browser: Stellerator
---
Downloads
Software
Hardware
---
Credits
Imp:

hardware design and soldering

SvOlli:

idea, code and all the rest
This is a demo implemented in 32 bytes. But the main focus is on the hardware: 32 dip-switches with 8 bits each, the demo can be keyed in without any kind of development system. We call it DSPROM (Dip-Switch Programmable Read Only Memory).
---
Instructions
Insert the 32 bytes ROM and be happy. If it does not work, try the 2k version, which is just the 32 bytes repeating over and over, 64 times in total. (The real hardware does this also: 128 mirrors of the 32 bytes.)
Note: This demo is SuperCharger compatible.
---
Hardware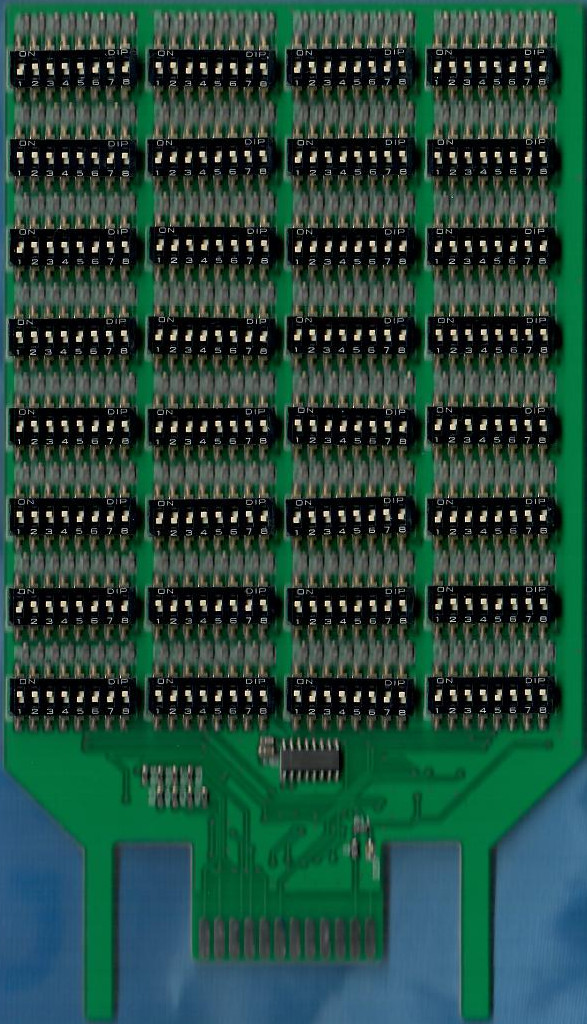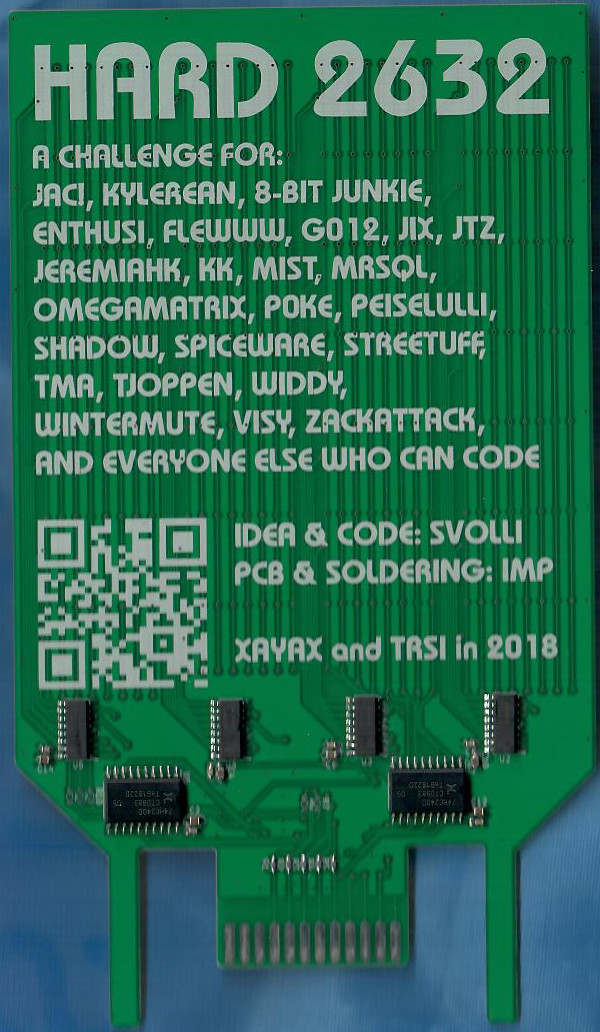 ---
Discussion
---
Screenshot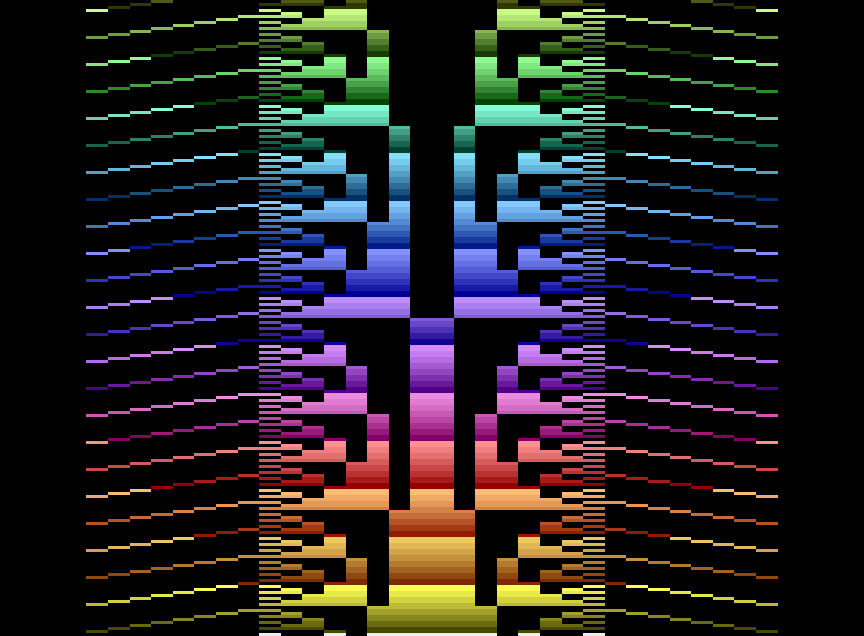 ---